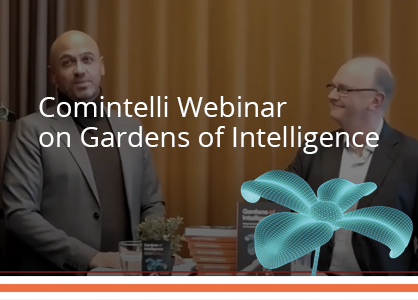 Comintelli Webinar on Gardens of Intelligence
In this webinar, GabrielAnderbjörk, CEO of Inzyon & Jesper Martell, CEO of Comintelli presents their new book Gardens of Intelligence.
The book digs deep into the challenges and opportunities of how to succeed with technology platforms for market and competitive intelligence. The authors draw on their extensive experience from both Ericsson and Comintelli to present their "Garden of Intelligence" framework; 6 levels to growing a robust MCI platform.