Gardens of Intelligence is available on all major sites for printed books and e-books.
The book is a 350-page Management Guidebook on how to develop digital Market & Competitive Intelligence operations that make you prepared for the future. It consists of four parts.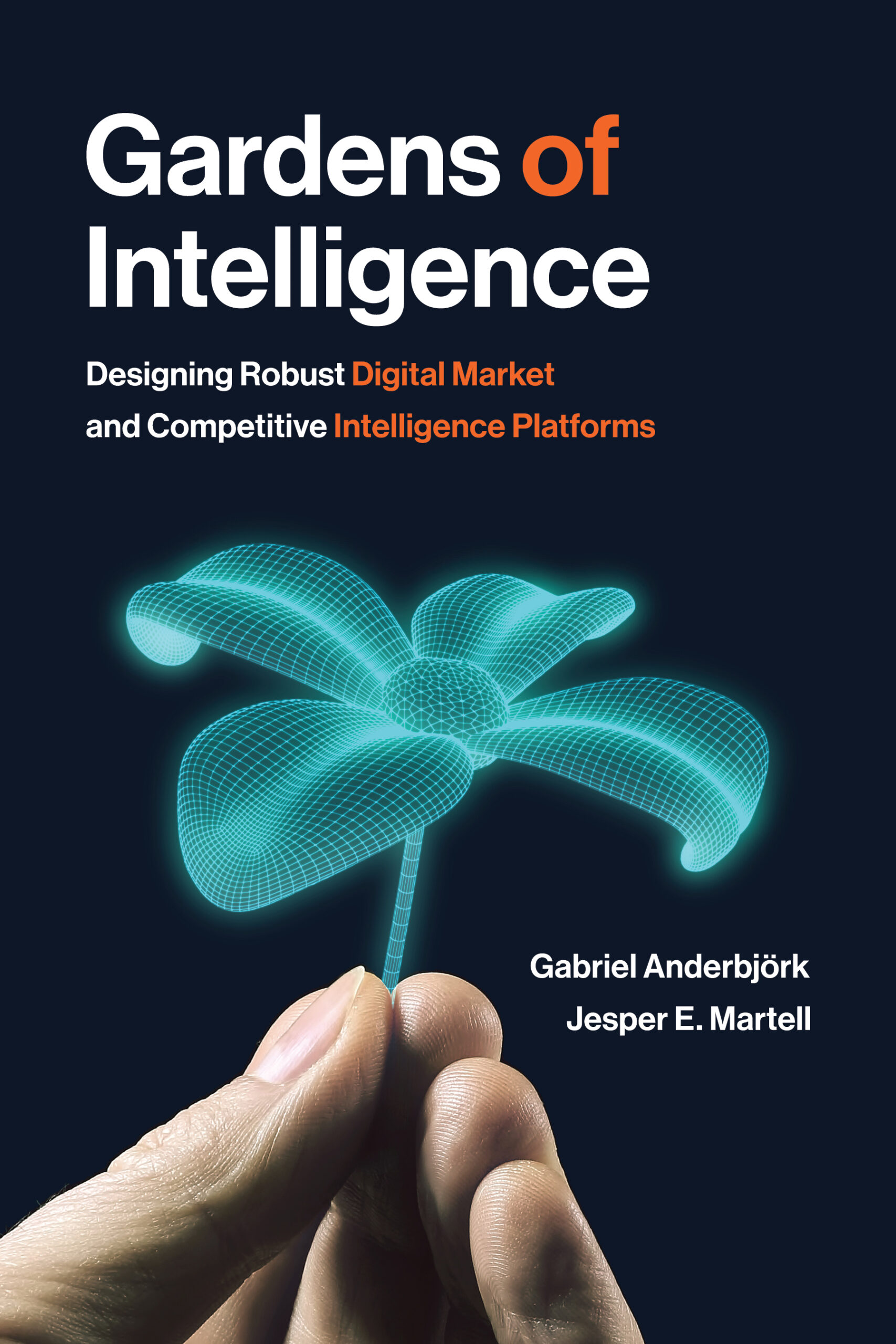 Want to have a look inside the book before buying?
The 38 page preview in PDF format includes:
The full Table of Contents

About the Authors

Introduction to the 4 parts of the book

The entire chapter 3; "Preparing the grounds". Here we introduce the 6 levels of the Garden of Intelligence, the Information – Technology – People (ITP) framework and the team of Gardeners needed.
Part I – A Wild Grown Landscape
The first part of the book (chapter 1 and 2) describes how the world has changed and why Market & Competitive Intelligence should be used to create insights that make your organization more future proof.
Part II – Growing a Garden
This leads up to the key part of the book in chapter 3 and 4. This is where the concept for developing a MCI capability in an organization is presented. The framework is a step-by-step stairway to a blooming Garden of Intelligence that will reduce time to insights and decisions.
PART III – Digging Deeper
Chapters 5 to 10 provide more in-depth guidance into how to work with some key capability components that are essential for the buildup of an MCI operation, namely Information, Technology and People. Chapters 5 and 6 are about Information, chapters 7 and 8 covers Technology and chapters 9 and 10 deal with the People component.
PART IV – Beyond the Walls of the Garden
Anyone who has attempted to develop a beautiful and long-lasting garden know that you cannot relax just because your first rhododendrons are blooming, and you have harvested your first sweet oranges. A garden needs constant attention and influences from far away will be imperative. Chapter 11 to 13 are there to provide a future perspective and inspiration and also to attempt to answer the typical "Now what?" question.