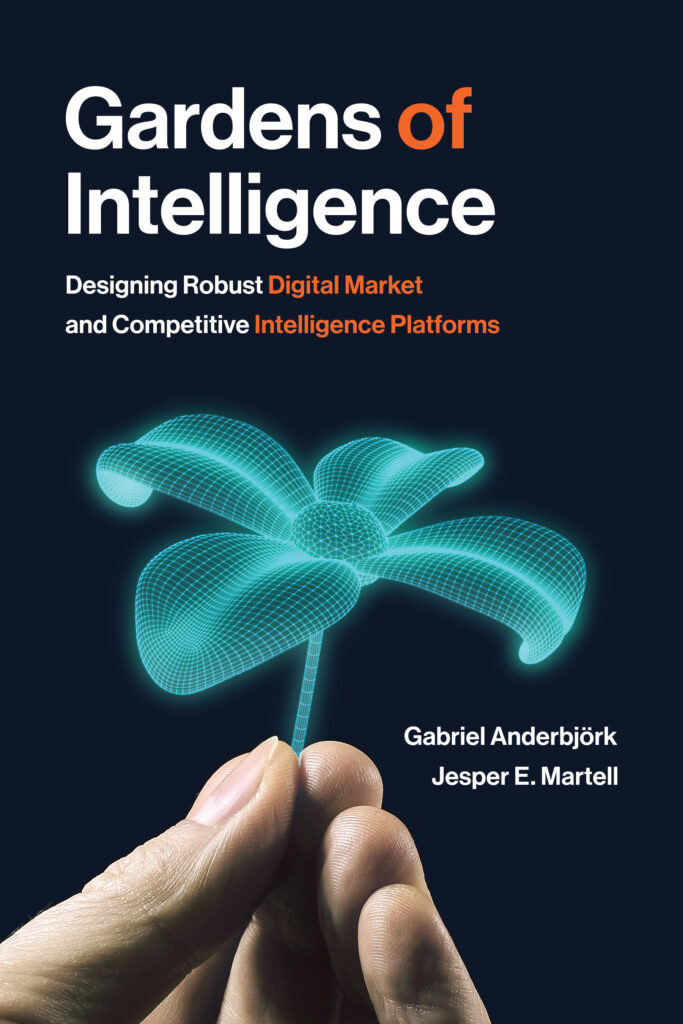 This book digs deep into the challenges
and opportunities of how to succeed
with technology platforms for
market and competitive intelligence.
Read more here
Market and Competitive Intelligence (MCI) is the process of enhancing marketplace competitiveness through a greater understanding of a firm's competitive environment as well as leveraging the capabilities of preparedness for the future.
What if you could:
Spend more time creating forward-looking actionable intelligence, thanks to smarter tools?
Collaborate better and develop hypotheses that can be tested and validated by data analysis?
Become more in line with future market expectations as predictions are more accurate?
Use human analysis to put information into context, ask relevant questions, and create the best algorithms for machines?
The authors draw on their extensive experience and real-life cases to present their "Garden of Intelligence" framework. These insights will make your organization healthier and more fit to reap the benefits of opportunities and handle disruptions in the future.
"With this book, we aim to bring intelligence into the future and the future into intelligence."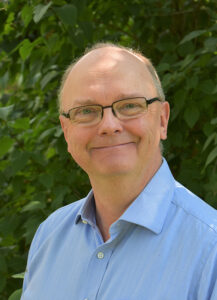 Gabriel Anderbjörk is CEO of Inzyon and a true innovator and entrepreneur within the fields of Information Management, Knowledge Management, and Enterprise Intelligence. Since his role as corporate director of CI at telecommunications vendor Ericsson, his professional experience spans more than 25 years and includes numerous major projects worldwide.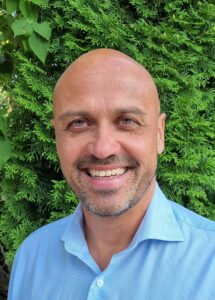 Jesper Ejdling Martell is CEO of Comintelli and a highly experienced Competitive Intelligence (CI) professional, having worked in the field since 1996 at which time he managed the corporate Business Information Centre at telecommunications vendor Ericsson. Over the years, Jesper has served as a trusted advisor in CI-related matters for various multinational organizations.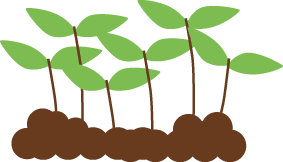 Growing a Garden of intelligence is a work of management art.
"I recommend this book to my customers, so they make an impact on the bottom line; to my students so that they can have an impact on the professional world; and just about anyone interested in actually making an impact. This is the power of Garden of Intelligence!"
Luis Madureira
Managing Partner @ UBERBRANDS, CIP-II, CI Fellow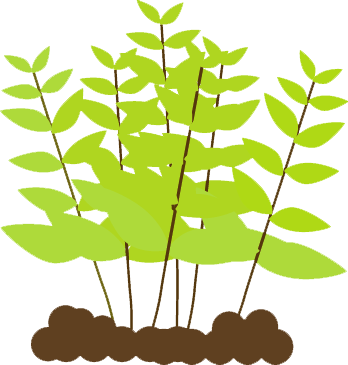 In your Garden of Intelligence, you can experience the future – before it knocks on your door
"Regardless of whether you are starting out or a seasoned market and competitive insight professional you have to read this. Not only does it provide a perspective from two gentlemen who have been at the coal face of practicing market and competitive intelligence at Ericsson at its height but have used and understood those well-trodden frameworks and approaches and digitized them.
The book does a fantastic job to provide a balanced view around the when and how to bring in technology to go beyond the collection phase of creating the knowledge and the foreknowledge of the market around you as a prelude to decision making and action. This is complemented by case studies of businesses Jesper and Gabriel have worked with to advance their businesses' insight capabilities as competitive advantages. A great title to address the velocity of change powered by the Internet to reduce time to insight."
Andrew Beurschgens
Head, Market and Competitive Intelligence, BT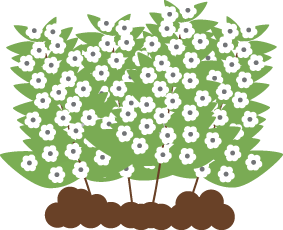 A blooming Garden of Intelligence enables your company to be ahead of the curve, enjoying the market nectar before competition does.
"I have known the authors since they were changing Ericsson CI from within, pioneering the global intelligence network and using it to affect innumerous decisions throughout the company. Their practical perspective is unparalleled in the field on how CI affects the bottom line. Together they have more experience with platforms in more companies than all of us combined and the beauty of their approach is that they chart a path to getting many different people at the organization to look at a stream of info and say, hold on. Have you thought of…? So, what are the six steps to their "Garden of Intelligence"? Oh, for God sakes I am not going to describe it. Just read it!"
Benjamin Gilad,
Co-founder of the Academy of Competitive Intelligence