Gabriel Anderbjörk and Jesper Martell have been working together since 1994 when they met at telecommunications company Ericsson in Stockholm, Sweden, where they formed the core of the corporate competitive intelligence team for many years. In January 1999 they, and a third colleague, spun out and founded software company Comintelli. The company was built on the belief that information is one of the most valuable assets an organization possess and that it should be managed as such.
Since then, they have engaged in, and helped, many hundreds of organizations, multinational companies as well as governmental organizations in most corners of the world to develop and implement intelligence operations and knowledge management platforms in various forms. Their joint experience of more than 50 years in the Market and Competitive Intelligence (MCI) field is unrivalled.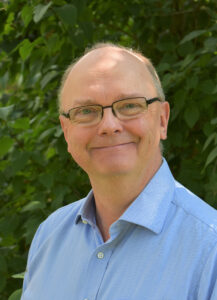 Gabriel Anderbjörk is a true innovator and entrepreneur within the fields of Information Management, Knowledge Management and Enterprise Intelligence. His professional experience in these fields spans over more than 25 years and includes major projects in most corners of the world. The latter has resulted in a deep interest in, and insight into, the differences in global busines cultures and the impact these might have on international CI operations.    
Today he is the Chief Executive Officer (CEO) and founder of Inzyon, a company developing and delivering advanced insights management environments with a key focus on sustainability in general and ESG and CSR applications in particular. Previously, Gabriel has been the Director of Competitive Intelligence at the telecoms company Ericsson and co-founder of  Comintelli.
Since leaving Ericsson he has provided advisory and consulting services to management teams in numerous regional and global companies such as Astra Zeneca, Bayer, BBC, Fortum, Interpol, Olympus, Roche, Skanska, Volvo Cars and Yukogawa. He has also been senior advisor on information modelling and process development in select governmental organizations in Europe. In addition to his work at Ericsson he was also structured trade finance analyst at City Group European HQ.  

Gabriel has been a frequent speaker on the topics of his expertise, including participation on international panels, being guest lecturer at European top business schools INSEAD and Stockholm School of Economics, presenting on international webinars as well as having been expert interviewed on Romania national TV business news. Furthermore, he has been course leader in several international executive business training programs provided by Stockholm University. His publications include articles in the SCIP magazine as well as range of web published papers on information theory. In parallel to his work at Inzyon he also runs his own think tank company Intheo, further developing his theories on Information Centric Management.    

Mr Anderbjörk holds a BA degree in physics from Lund University, Sweden, as well an MBA from London Business School.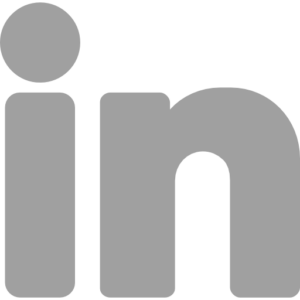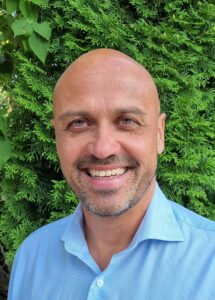 Jesper Ejdling Martell is one of the most experienced Competitive Intelligence (CI) professionals having worked in the field since 1996. Initially as a practitioner at telecoms company Ericsson, later as a solution provider at Comintelli.
Today, he is the Chief Executive Officer (CEO) and co-founder of Comintelli®, a leading provider of the award-winning competitive intelligence platform Intelligence2day®. 

Over the years, Jesper has been a trusted advisor in CI related matters to many multinational companies and organizations, including for example Akzo Nobel, Bayer, Dow Agroscience, Ericsson, Essity, Exxon Mobile, Interpol, Monsanto, Schott, Telia and Tetra Pak.

Jesper has held numerous presentations, courses and webinars, where he shares his expertise on Competitive Intelligence at associations such as Strategic Competitive Intelligence Professionals (SCIP), Knowledge Management (KM) World, Special Libraries Association (SLA) and chaired Cimicon in Berlin, Europe's premier CI conference. 

In 2016, Jesper was awarded by SCIP as a Distinguished Member that recognizes extraordinary, internationally recognized, scholarly attainment in one of the integrated intelligence disciplines or the field of strategic intelligence as a whole. These individuals are recognized for two major reasons; one is that these individuals have made special contributions to the intellectual advancement of intelligence as a profession and, secondly, have shown significant dedication to the SCIP Association and SCIP community of creators as a whole. Jesper currently chairs the SCIP Nordic chapter.

From 2013-2016, Jesper was a leading participant and sponsor of a 3-year research project at Södertörn University in Stockholm that aimed to study how the competitive intelligence (CI) and business analytics (BA) industries can meet challenges, and utilize possibilities, linked to social computing. The project, Competitive Intelligence and Business Analytics: Social Computing for the Knowledge-intensive enterprise (CIBAS), was co-funded by research financier The Knowledge Foundation.

In 2020, Jesper was inducted into the Council of Competitive Intelligence Fellows recognizing his long-standing contributions to the CI profession. CI Fellows sustain and foster the CI discipline through roles as Ambassadors, Champions, Mentors, and Educators.

Mr Martell holds a Master of Business Administration (MBA) from the Stockholm School of Economics.